Whilst it might seem sensible to choose the same size in dressmaking patterns as the one you use when shopping on the high street it isn't as simple as that. In the 50's and 60's doing that would have be the right thing to do but in the decades since then vanity sizing has crept in where high street retailers have downgraded their sizing to make you, the customer, feel better about yourself whilst also not feeling bad about parting with your money.
Dressmaking pattern manufacturers haven't moved the goal posts and if you look at vintage patterns from that era body measurements are still the same as they were 50 years ago.
I'm here to help you choose the right size pattern for yourself or the person you are sewing for. This won't eliminate all the pattern fitting issues you might come across, you'll need further measurements and information for that. Having the correct size in the pattern will at least start you off on the right foot.
Please be aware that when pattern companies produce patterns they will have an imaginary person that that pattern is cut to. For women's patterns produced by the larger pattern companies, for example, she often has a rather pronounced hourglass figure, she is 5' 5" (165cm), wears a B cup bra and is balanced in terms of her body to leg proportions. She is a rarity. Smaller, independent pattern producers might be pattern cutting to different specifications so always go to the bother of checking before you buy.
First check the accuracy of your tape measure, particularly if it is an old one. They can stretch over time. You can do this by holding it up to a metal or wooden yard/metre ruler. Do bear in mind that the following instructions are body measurements. That is measurements taken whilst wearing only underwear and with the tape measure flush with the skin (don't have your fingers between the tape and the body for example). You should record the measurements, either in inches or centimetres, as you prefer, and I suggest dating them to keep track over time.
For children and men measure their chest across their nipples, their waist around their middles, just above their belly buttons, and their hips around the largest part of their bottoms (use a mirror to check that the tape is in the correct place). In addition, for children, measure their overall height. Use the first three measurements to find the correct size by plotting them in the body measurement tables which the pattern companies provide. If they fall across more than one size then choose the pattern which covers the larger size.
For women you will also need a bust, waist and hip measurement. The bust measurement is taken over the largest part of your bust.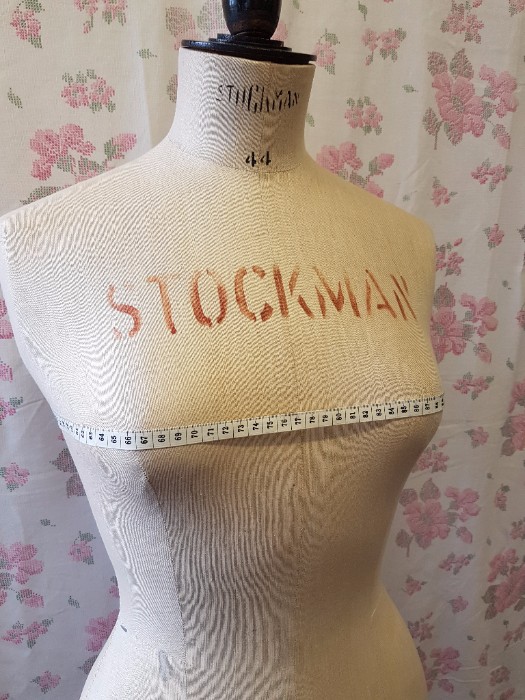 The waist is taken on your natural waist, just below your ribs and above your belly button where you crease when you bend over sideways.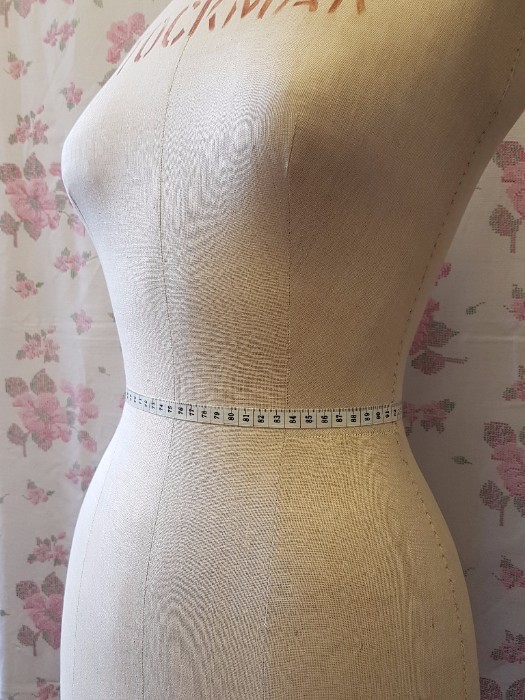 Your hip measurement is taken over the largest part of your bottom (again use a mirror if needed to check the placement of the tape).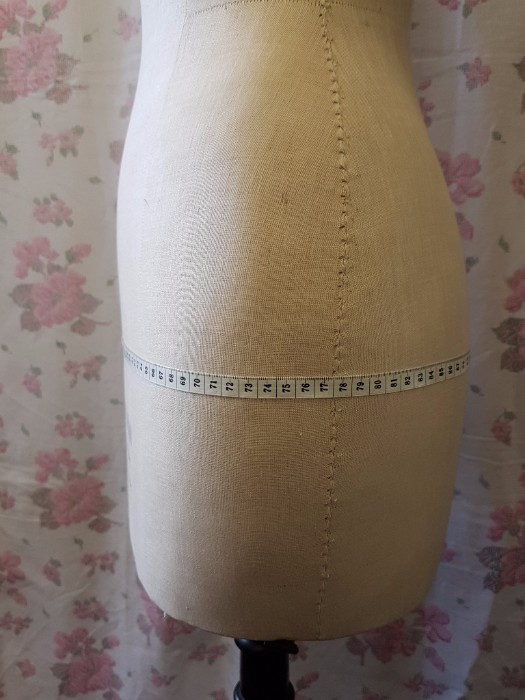 If you wear a B cup bra then these are the measurements you use when choosing the right size.
If you wear an A cup bra then add one inch (2.5cm) to your bust measurement when plotting the measurements in the table.
If you wear a C cup bra or larger then you'll need to take an additional measurement which you will use in the body measurement tables instead of the first one you took over the largest part of your bust (you will need this first measurement later when doing alterations to the paper pattern so don't lose it). Take the tape around your back as if you were going to take a second bust measurement, then forwards under your armpits and across your chest wall above your breasts. The tape should end up across your sternum, the bony bit of your chest wall, not across the upper slopes of your breasts.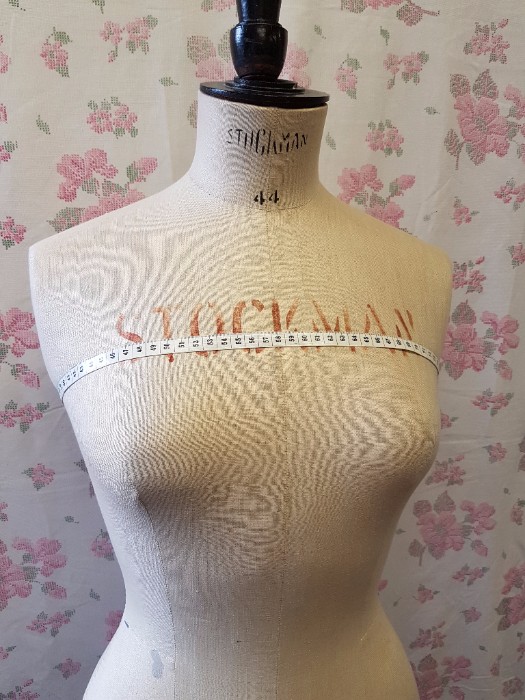 Once you have plotted your measurements you are likely to notice two things. Firstly you are bigger in dressmaking pattern sizes than when you shop on the high street. In fact the larger you are the bigger the discrepancy between your high street dress size and your pattern size. Secondly, unless you're that very rare person (you might be) where your measurements fall in one size only, then your measurements will fall across more than one, if not two or three, sizes. This is all really normal. Just get the pattern size which covers the larger of the sizes.
Do check that you have the right size before you buy your pattern by checking the front of the pattern envelope as most shops will not refund a pattern even though it hasn't been used.